So last year when I started to get into running I was looking online and found something called the Dopey Challenge in Disney World, now me being me I kinda got hooked and once I got hooked I had to show my sisters.
This turned into dreaming up a holiday of Epic proportions for my sisters 40th in 2020 and well we've been talking about it now for a good almost year so when the tickets came up this past couple of days we jumped on them to get our Dopey tickets. They were expensive but I am so freaking EXCITED!!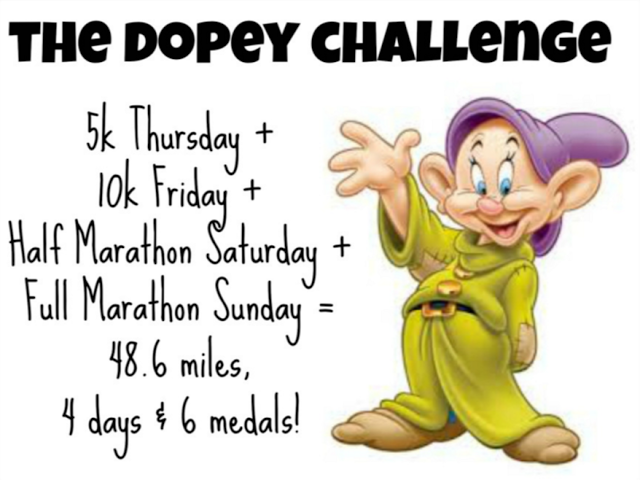 Now your probably wondering what the Dopey Challenge is well its 4 races over 4 days! On the Thursday you have a 5K, on the Friday you have a 10K, on the Saturday you have a Half Marathon and on the Sunday you have a Full Marathon. So over the whole 4 days that's 48.6 Miles!
Yes we are mad!
I'll be looking at marathon plans over the next couple of weeks as this will be our first full marathon and we've already decided that we want to spend a few days in Disney, a few days in Chicago, a few days in New York and a few days in Las Vegas!! I've told everyone who will listen but we're going for 3 weeks!! Going to America for 3 weeks and I cannot wait, seriously cannot wait. It's going to be a lot for us with the running and all the walking we are looking at doing, we'll be doing to every museum we can do, but I know it's going to be so so worth it.